Five years ago yesterday, the reality of human mortality pierced my soul like a dark, cursed knife that causes no physical harm, but mortally wounds, nonetheless. Before dad died, death was an abstraction, a thing to be vaguely aware of, a philosophical problem to be discussed. Death was a rabid dog, sure, but one who lacked fangs.
Some of us are graced with a life that avoids the pain of death for decades. Some of us face it much earlier. But if there is one thing true about death, it is that none of us can escape it. Before our own deaths, we will all experience that deep puncture of the soul, that knife twisting and doubling us over in pain.
All of us.
We cannot hide.
And great art calls us out of our hiding…even if, at times, it has no solution.
For authors in particular, and therefore for we who enter their stories, death is the great narrative driver. Always the ultimate Dark One, death creates and destroys characters, manipulating plots, and at times leaving us in awe of its power. And so, in any great narrative, it is the one thing that must be defeated if the story is to progress. The grave cannot be the end of our stories.
In the narrative of contemporary Christianity, we are too quick to jump on Christ's cross as that which secures the afterlife for us. We are waiting for eternity, waiting for the halos and the angels. We are waiting for, "Well done, good and faithful servant."
But what good is the afterlife if death is not defeated? What good is a Messiah who stays in the grave? What difference does forgiven sins make if death still reigns? If we merely go to heaven when we die, then this world is not set right…it's just forgotten. And if this world is not set right, then God loses! 
This is why the cross is not enough. This is why the Christian story needs resurrection. Because the resurrection says the Dark One cannot win. The cursed knife will be blunted…no, destroyed. The rabid dog with the deadly fangs will be put down. Evil and injustice will not merely cease to exist, they will be put to rights. Justice will prevail in the end, not merely because there will be an absence of evil, but because evil will be defeated.
We are waiting, not for an afterlife where we get to forget about this life. We are waiting for resurrection. A defeat of death, itself. An elimination of it's power. A memory renewed so that all the death that ever was will be swallowed up in life…not forgotten, but set in a better context. In the context of a God who took on human skin, lived a life of justice in confrontation with evil, died at the hands of that evil, then resurrected from the grave in defeat of the powers of evil. He defeats death. He defeats evil, something we could never do on our own. And then enables us to turn around, and in the power of his Spirit, work for the defeat of death and the defeat of evil in our world.
Death is no abstraction. It is no philosophical concept. It drives our narrative as the great antagonist. But the resurrection of Jesus, soon to be seen, means that the grave is not the end of our stories. Because resurrection is also no abstraction or philosophical concept. It is the great protagonist. Or rather, the One who resurrected is the great Protagonist.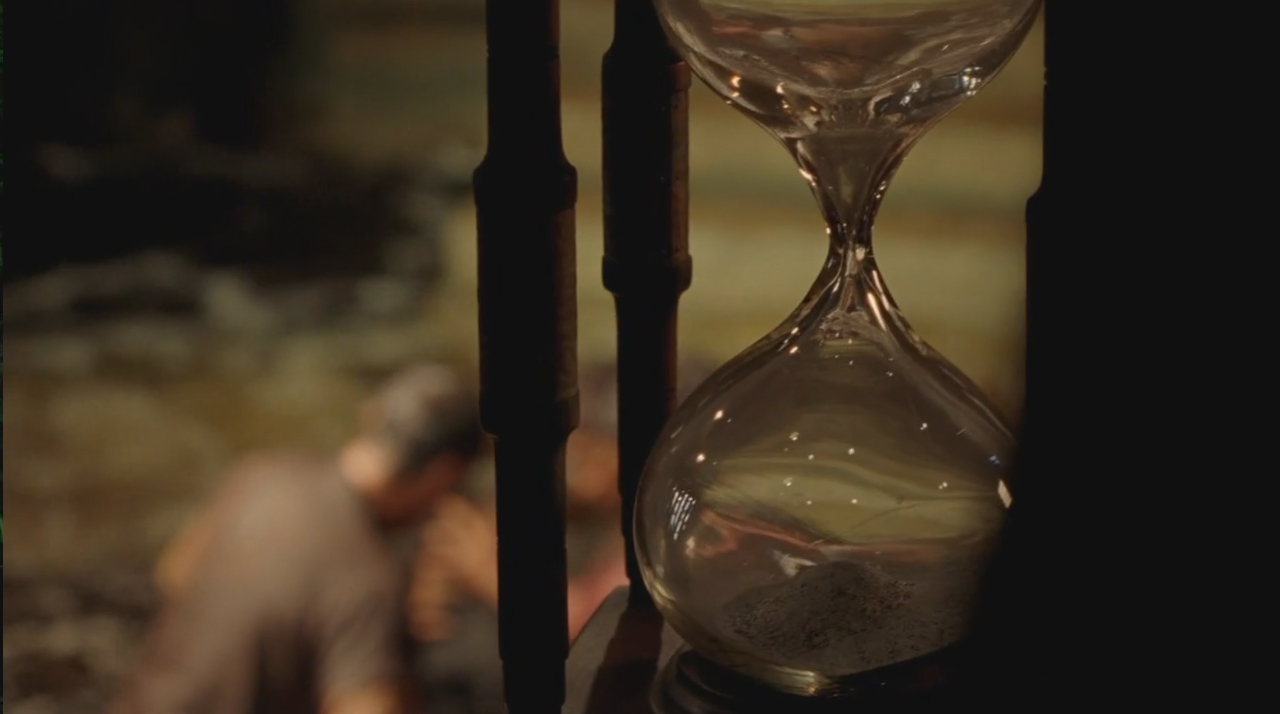 Your days are waiting…to end. But the end is now. Five years ago death became real to me. But in the five years since, resurrection life has become even more real.  Easter Sunday means there is more to the Christian story than the cross. In a sense, the cross is not enough. Without resurrection, our story goes nowhere…it's a permanent tragedy.