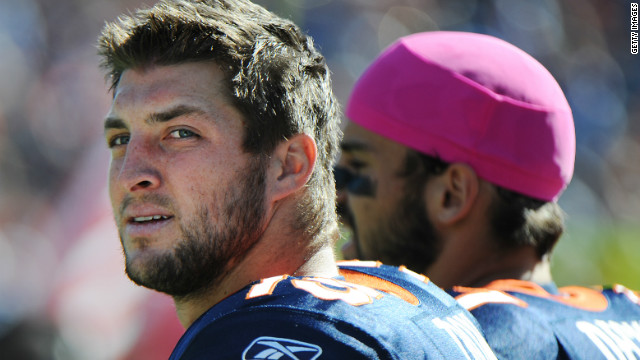 Everyone's life is a story, especially the lives of celebrities.
But the way our stories get told is often what distinguishes us common folk from celebrities, mostly because celebrities have the media following them around creating a narrative, or drama, that always takes a predictable path.
Generally the media creates two kinds of stories* – the first is Comedy. A comedy is a type of story where a person on the bottom goes through a series difficult events whereby he succeeds in the end and comes out on top - often symbolized by a ceremony, an honor, award, wedding, etc.
In short, the comedic narrative moves from despair to victory. Perfect examples of this are all those "rags to riches" stories you've heard. The NBA player who came out of the ghetto to make millions of dollars. The kid born to parents without a college education grows up to get a PhD. and change the world with his medical discovery. This is comedy, a story that moves from despair to victory.
The other kind of story the media plays with is Tragedy. A tragedy moves in the opposite direction of comedy. In tragedy a person on top experiences chaos in her life and ends up at the bottom – often death, but "death" can also be metaphorical (i.e. poverty, brokeness, addiction, etc.).
In short, tragedy moves from victory to despair. The perfect example of this is Princess Diana, who the media placed on a pedestal when she originally married Charles. Over time, however, she became of a victim of her very media makers – eventually, and literally, dying at the hands of the very people who created her story.
Tiger Woods is also a good example. Here is the poster boy, the hero of the American Dream, the belief that everyone, of any color, can succeed, come out on top, in our world. But no one can live up to that standard of perfect hero. And while adultery and addiction are common in America today, they are only tragic (in the narrative sense) when a celebrity is going through it and a pre-existing narrative of victory (he's our hero!) exists. In other words, for Tiger Woods, starting on the top only meant his story could go one direction in the media's narrative – down. 
This, I maintain, is exactly what is going to happen to Tim Tebow. 
From his time at UF, the media has written Tebow's story as a tragedy. His story begins with him as the hero – he has what, 2 or 3 National Championships? He's the poster boy. The hero. The example of the all-American kid. And on top of that, he apparently has no moral flaws. 
And this last point is important. For this is why the tabloids follow him around. This is why the news people are always looking at him from a different angle. In the tragic narrative they are creating there is only one direction to take a hero. They are looking for a way to construct his narrative after the pre-existent model, like that of Princess Diana and Tiger Woods. And if they can't find it in his morality, they will keep pushing until they find a different flaw. (I maintain that, while I don't think Tebow's a great NFL QB, the reason the media pays so much attention to how he responds negatively to being asked to run the Wildcat offense is a weak, but predictable, attempt to show him as less than heroic. It shows the desperation they feel trying to destroy the very hero they've created.)
So let me make a bold prediction: The way the media has framed Tebow's story is a tragedy. And currently he is the hero. But because a tragedy must end in death (literal or metaphorical), Tebow's story can only lead to Tebow's death. 
Tim Tebow is not a perfect man – even if he is a wonderful Christian. And this means that they will find a flaw in him if they snoop enough. In other words, the media will kill their hero. They have to. 
I don't know when. I don't know how. But I know it's coming. If you are a praying person, pray for him that when it does happen, his Christian faith will carry him on to resurrection life.
So you tell me – What other celebrities have you seen go through the media's Tragedy cycle? What are some other good examples of this? What are other aspects of Tragedy that you'd highlight in the Tebow story? 
*My analysis of comedy and tragedy is admittedly very surface. I don't want to write a 3,000 word blog to explain the details. You can always read a good book on the subject if you're that interested.
If you enjoyed this post, sign up for my email subscription list here.